Our Farm
Proudly feeding Ontario healthy, fresh fruits and vegetables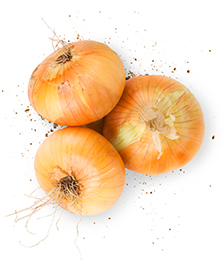 Owned and operated by the Verkaik family since 1934, Carron Farms produces high-quality fresh fruits and vegetables for Ontario's families, retail grocers, and food service companies.
Our 260-acre farm is located north of Toronto in the Holland Marsh – one of the province's most agriculturally rich and fertile organic land masses – and is renowned for producing healthy, fresh foods that are as flavourful as they are nutritious.
We welcome you to learn more about us, our heritage, and the range of produce we grow:
Sustainable Farming
By understanding the delicate relationship between ecosystems and the environment, we blend traditional farming methods with modern research and innovation.

Giving Back
Our sustainable practices go beyond caring for the land we farm. We're proud to take a leadership position to help families in need by creating and maintaining a culture of benevolence through the Jacob Box Project.

Our History
Our farming roots run deep. Four generations of Verkaiks have been farmers harkening back to the 1920s. We encourage you to learn more about our past.

Associations & Certifications
We are aligned with some of Ontario's most important agricultural and food industry groups. We believe supporting our province's agriculture industry is vital for Ontario's future.

Awards
Growing flavourful, nutritious fruits and vegetables that Ontario's families love to eat reaps rewards. However, we're always honoured when others recognize our achievements.
Join our Harvest Share Food Box program and get fresh, locally grown fruits and vegetables delivered to your door.